Journey
2019, Paris - France
"Journey" is an award winning immersive audiovisual experience telling the story of photons, primary elements of light, from the moment they approach the eye until the brain reconstructs them into perceivable forms.
This art work has been commisioned by Culturespaces for the 1st
Immersive art Festival
competition which took place in famous digital art Museum Atelier des Lumieres, Paris. For the festival, 11 studios around europe created 4 minute long pieces
Using Atelier des Lumiere's 140 video projectors, 50 speakers, 3,000 m2 of projection surface as a canvas, Journey won the
Best Sound design
,
Special Jury Award
and the
Grand Spectator Award
competing with 9 other international projects, as a part of a truly unique immersive world.
Role: Technical Direction, Motion design
Direction & Design:
Nohlab
Visual Artists:
Nohlab, Deniz Kader
Fehmican Gözüm
Enes Özenbaş
Tiber Ergür
Fuat Değirmenci
Sound Artists:
Gökalp Kanatsız
Zelig Sound
Giray Gürkal
Technical Direction:
Fehmican Gözüm
Photography:
Camille McOuat
Video Documentation: John Mascaro
Thanks to:
Eva Hoogland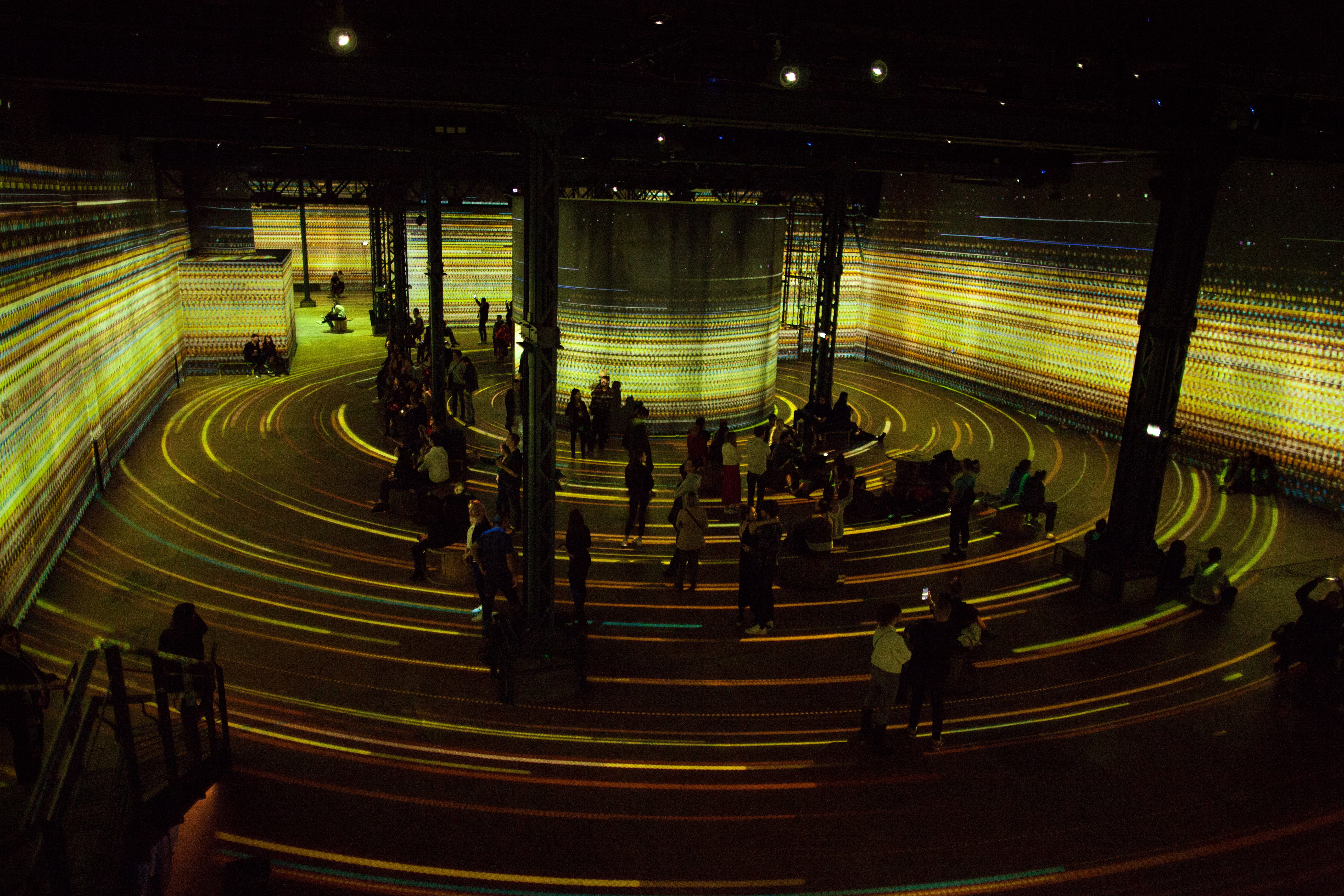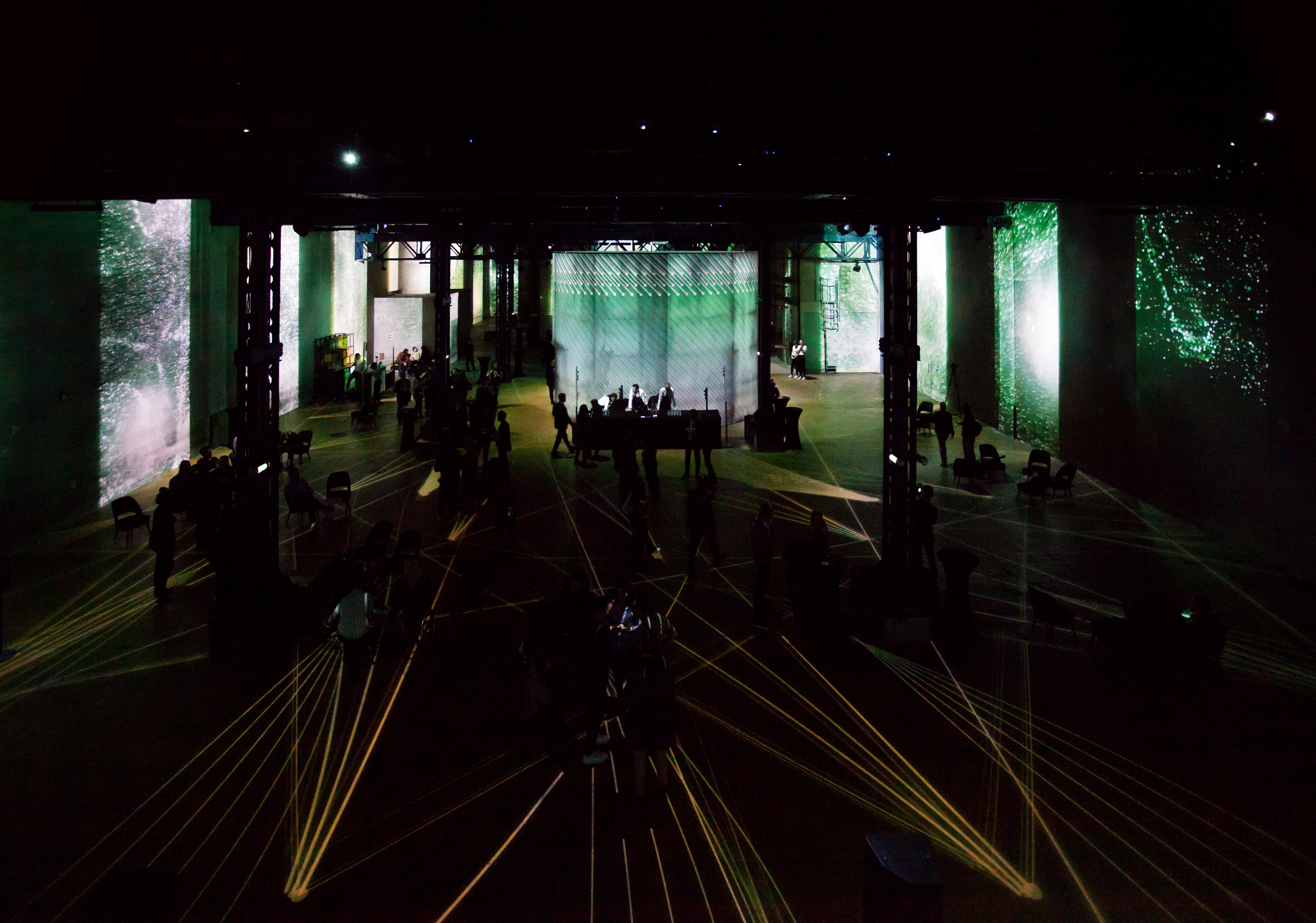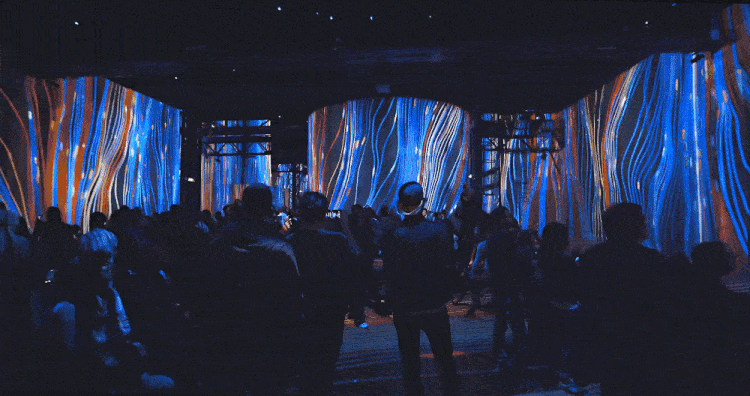 ---
---
Technical Summary >>
Paris's famous digital art musem Atelier des Lumieres has an enourmous 3000m2 projection area with approximately 100K resolution in total. Being able to create visuals for this gigantic resolution and imagine the venue as a whole was a great challange in itself. As the technical director, fot this specific project, I made a custom project template which allowed all the team to have a live preview of our content during the creative process as a 3d simulation.
We created different setups for each scene of our 4 minute long piece. And had a different approach for spectators perception for each scene.
By creating this custom template, we had the opportunity to be able to use the Atelier des Lumieres 100K projection area as one whole canvas for some particular scenes.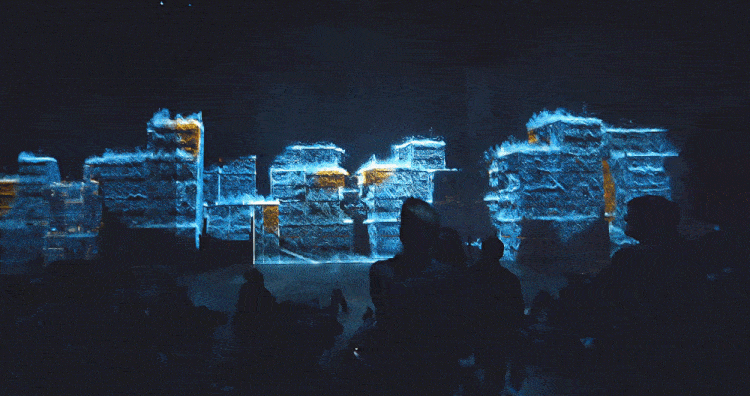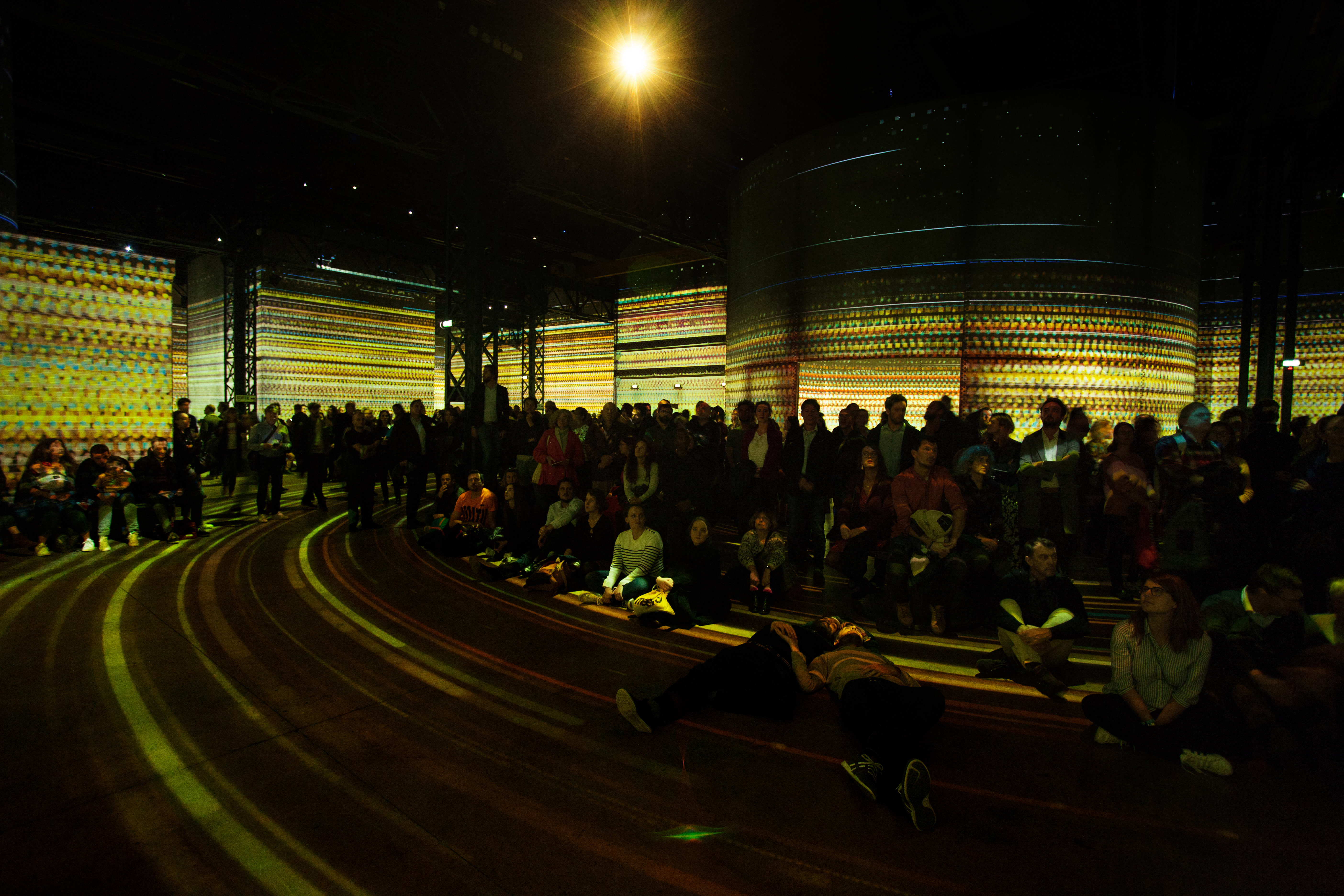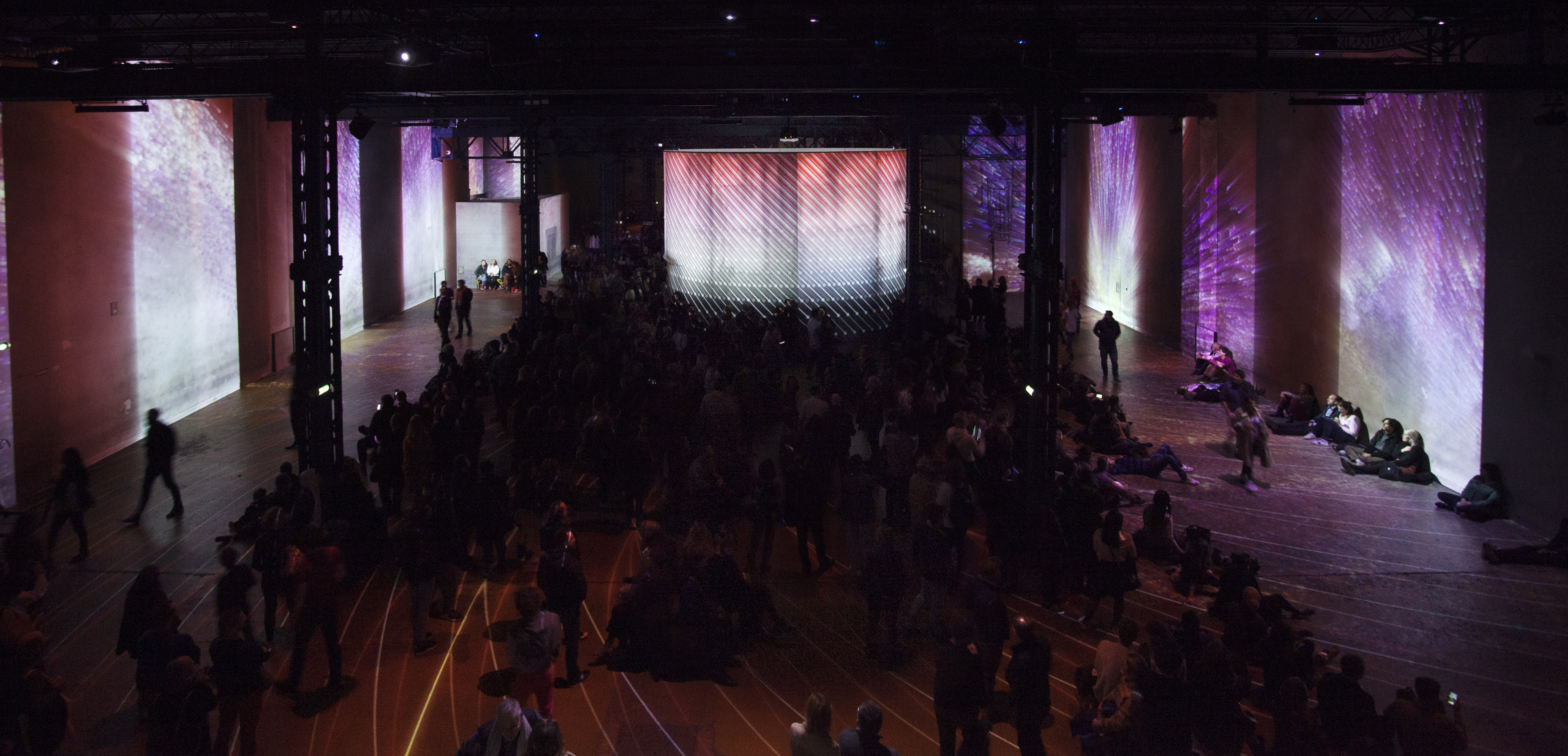 ---
Festival Summary >>
The IMMERSIVE ART FESTIVAL is the leading festival devoted to graphic design and immersive digital design.
Digital design involves 'digital sculpting', a process of using computer-generated images to design living spaces and create interaction with the public. The projected images, combined with sound design, make it possible to create unique immersive worlds.
The artistic collectives in the festival are some of the most influential collectives in the world of the digital arts. They will present an original work of immersive art, adapted to the Atelier des Lumières. The techniques used by the artists may combine video, photography, motion design, and sound spatialisation.
The works must not only use all the Atelier's technological power, but also present a completely immersive and original artistic concept.
We received 3 different awards from the jury at the Award ceremony which held at the end day of the festival.