Journey
2019, Paris - France
"Journey" is an award winning immersive audiovisual experience telling the story of photons, primary elements of light, from the moment they approach the eye until the brain reconstructs them into perceivable forms.
This art work has been commisioned by Culturespaces for the 1st
Immersive art Festival
competition which took place in famous digital art Museum Atelier des Lumieres, Paris. For the festival, 11 studios around europe created 4 minute long pieces
Using Atelier des Lumiere's 140 video projectors, 50 speakers, 3,000 m2 of projection surface as a canvas, Journey won the
Best Sound design
,
Special Jury Award
and the
Grand Spectator Award
competing with 9 other international projects, as a part of a truly unique immersive world.
Role: Technical Direction, Motion design
Direction & Design:
Nohlab
Visual Artists:
Nohlab, Deniz Kader
Fehmican Gözüm
Enes Özenbaş
Tiber Ergür
Fuat Değirmenci
Sound Artists:
Gökalp Kanatsız
Zelig Sound
Giray Gürkal
Technical Direction:
Fehmican Gözüm
Photography:
Camille McOuat
Video Documentation: John Mascaro
Thanks to:
Eva Hoogland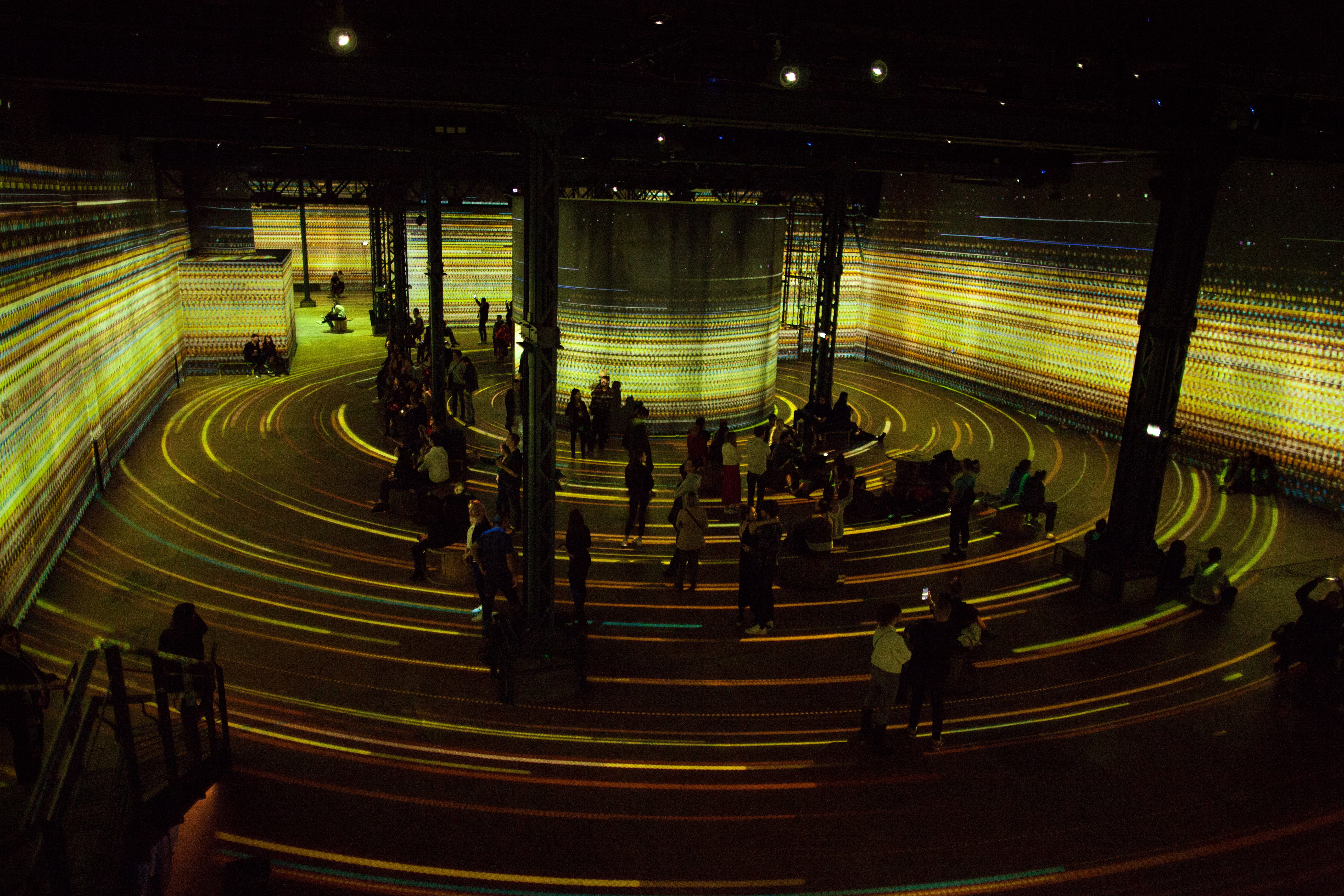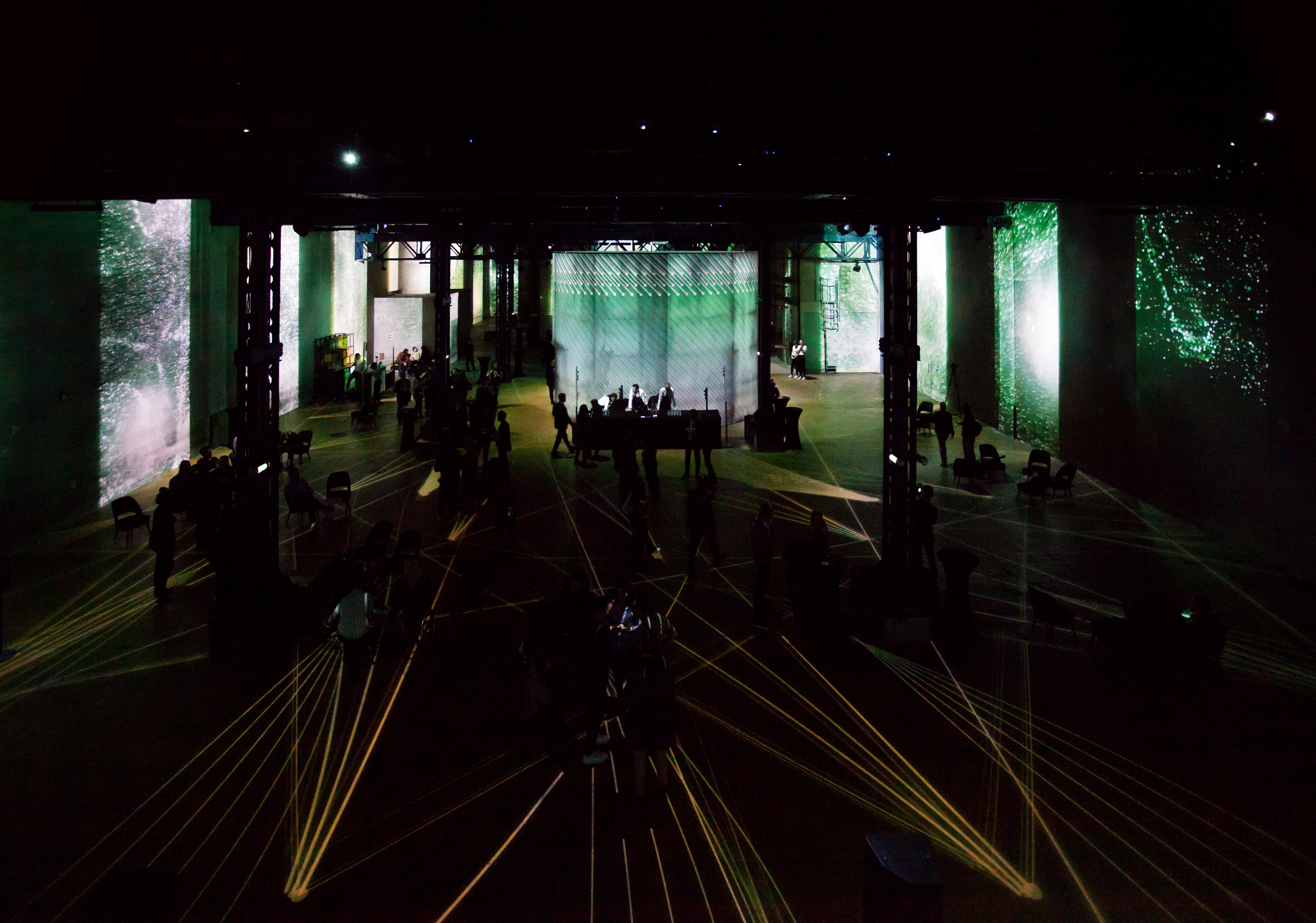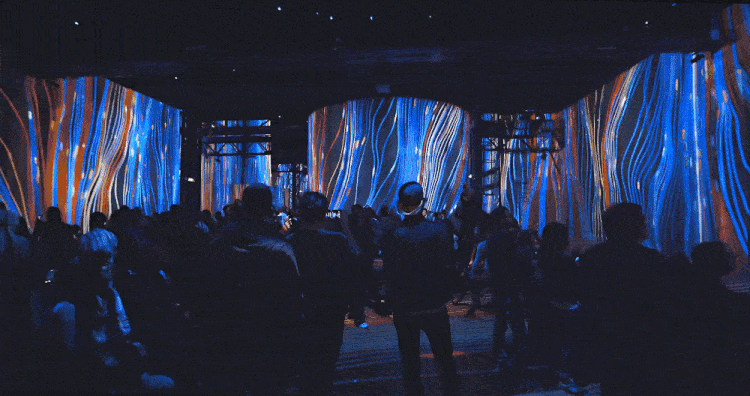 ---
---
Technical Summary >>
Paris's famous digital art musem Atelier des Lumieres has an enourmous 3000m2 projection area with approximately 100K resolution in total. Being able to create visuals for this gigantic resolution and imagine the venue as a whole was a great challange in itself. As the technical director, fot this specific project, I made a custom project template which allowed all the team to have a live preview of our content during the creative process as a 3d simulation.
We created different setups for each scene of our 4 minute long piece. And had a different approach for spectators perception for each scene.
By creating this custom template, we had the opportunity to be able to use the Atelier des Lumieres 100K projection area as one whole canvas for some particular scenes.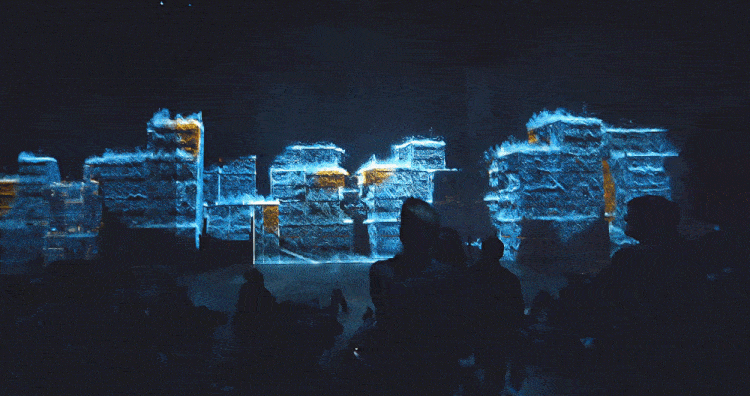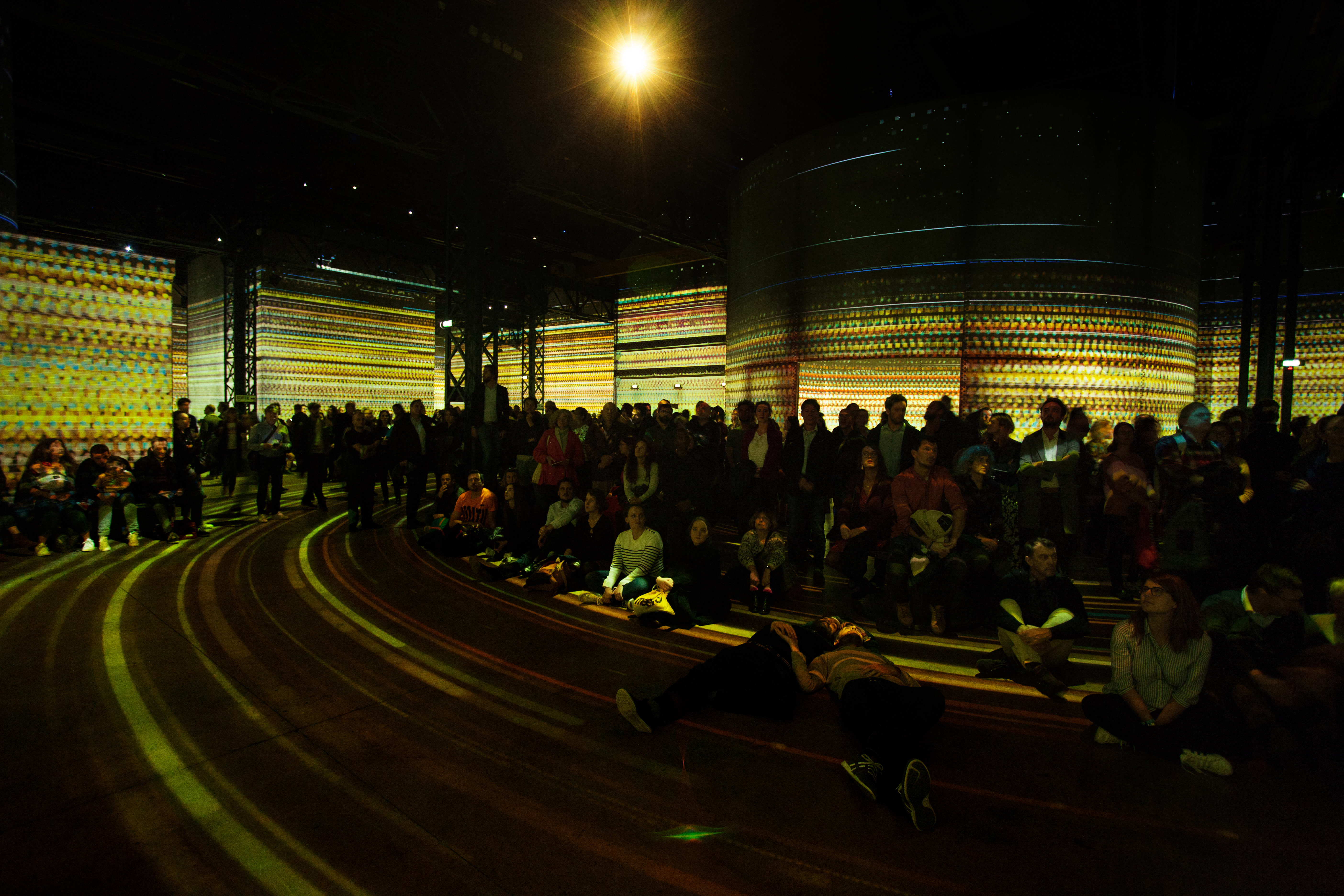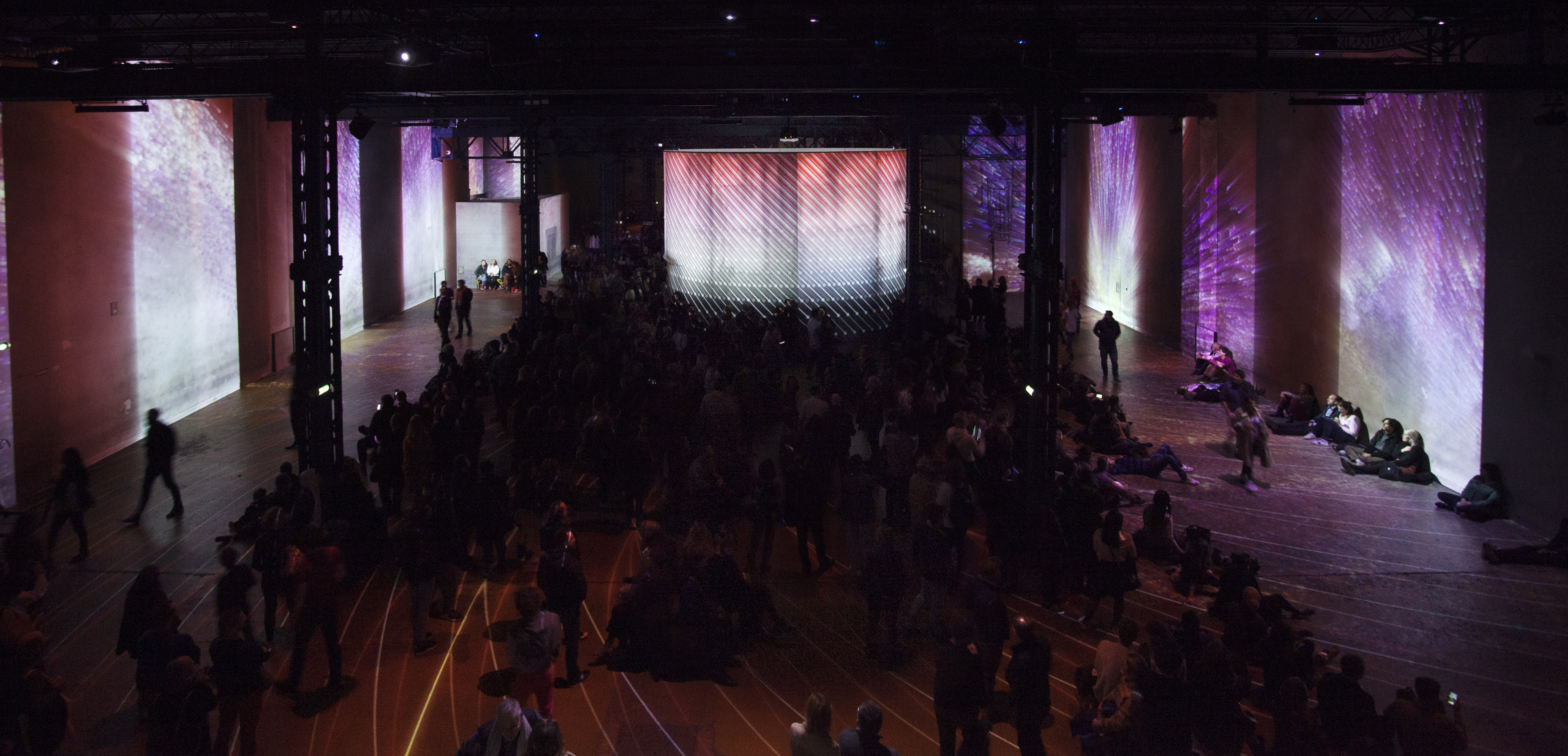 ---
Festival Summary >>
The IMMERSIVE ART FESTIVAL is the leading festival devoted to graphic design and immersive digital design.
Digital design involves 'digital sculpting', a process of using computer-generated images to design living spaces and create interaction with the public. The projected images, combined with sound design, make it possible to create unique immersive worlds.
The artistic collectives in the festival are some of the most influential collectives in the world of the digital arts. They will present an original work of immersive art, adapted to the Atelier des Lumières. The techniques used by the artists may combine video, photography, motion design, and sound spatialisation.
The works must not only use all the Atelier's technological power, but also present a completely immersive and original artistic concept.
We received 3 different awards from the jury at the Award ceremony which held at the end day of the festival.

Space & Possibilities
2019, Prague - Czech Republic
As a part of creative team in NOHlab, I participated visual creation of Space & Possibilities, a projection mapping project commisioned by one of the Europe's leading art and design festival Signal festival in Prague. We created a 7 min long piece which had been shown for 4 days during the festival at an amazing public area.
Role: Motion Designer
Client: Signal Festival
Design Studio: NOHlab
Motion Design: Arktk Berkut,
Fehmican Gözüm
,
Necmi Deniz Akinci
,
Gökalp Gönen
, Deniz Kader/NOHlab
Sound Design: Gökalp Kanatsız,
Giray Gürkal
,
Umut Gonca
Project Cordinator: Yasemen Birhakimoğlu
Venue: Church of Cyril and Methodius, Prague
Thanks to:
Eva Hoogland
, Ufuk Özkardaşlar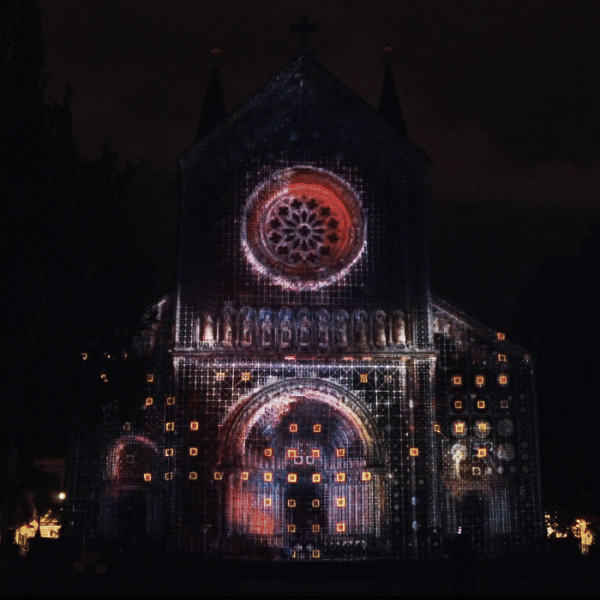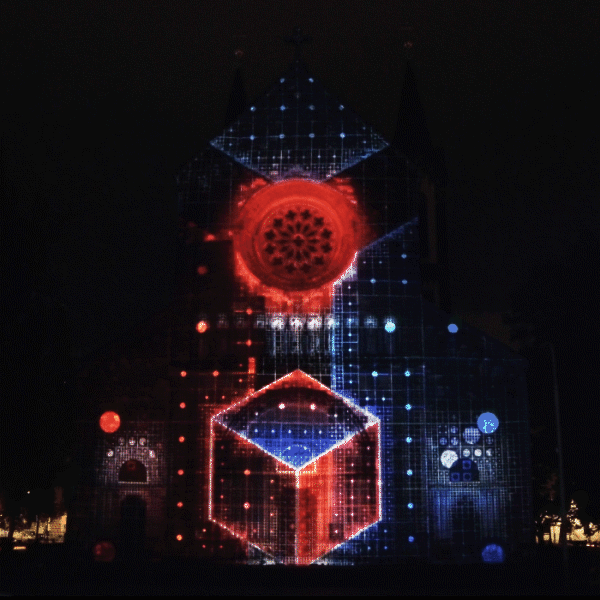 ---
---
Space & Possibilities unfolds the possibilities inside a space.

When light and sound alters the spatial form, the physical identity of a space morphs and evolves into different possibilities. In the end, the visible surface transforms, and we are able to perceive the inner world, the deeper layers.

Through the revealed possibilities, the space is expanded and reconstructed into a more formless and timeless identity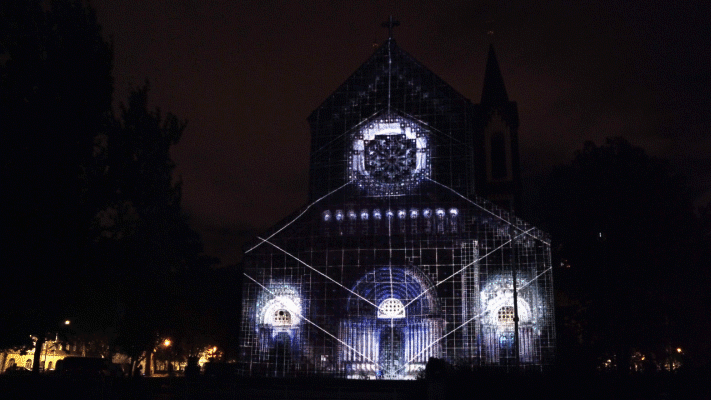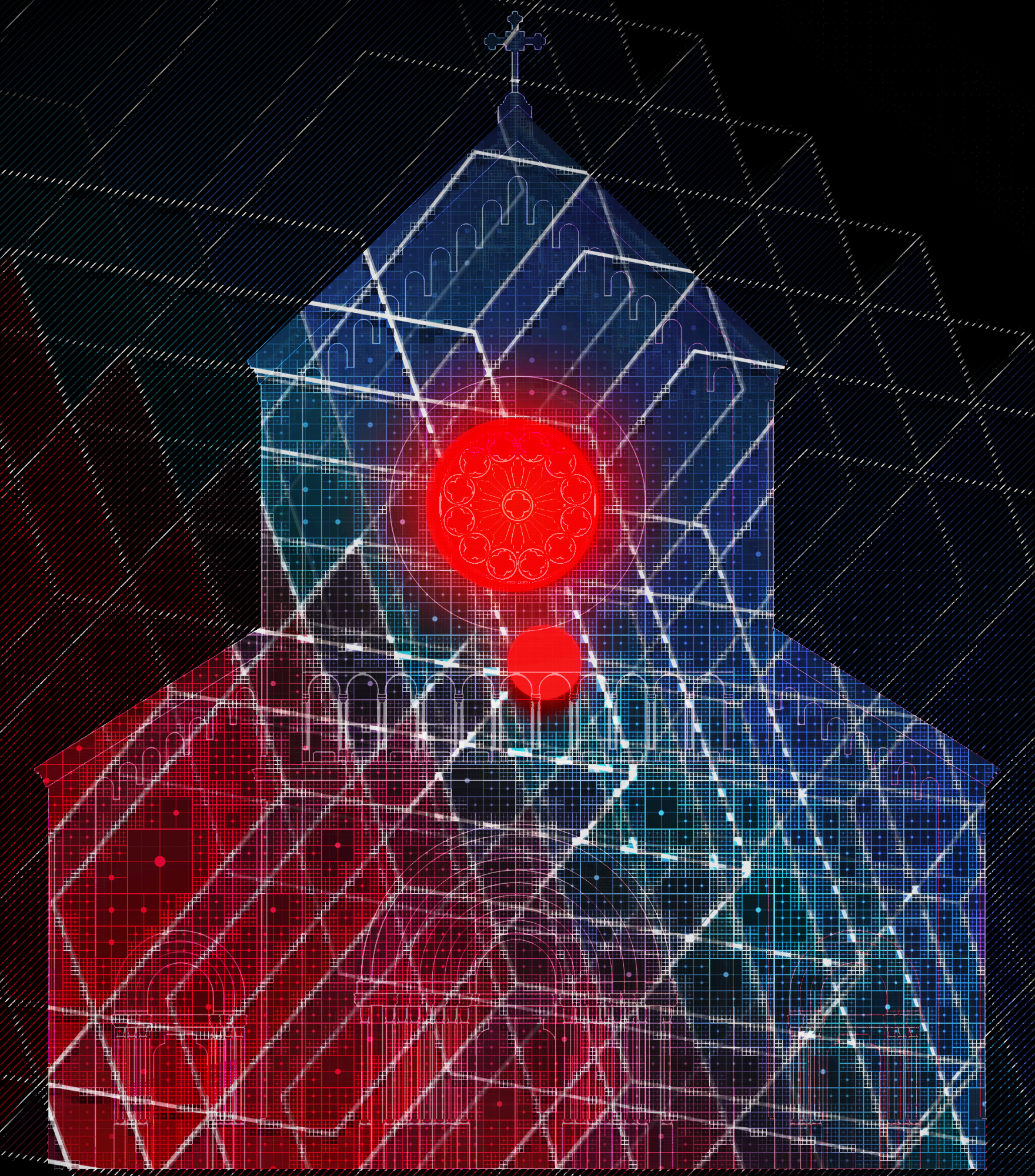 Africa Cup of Nations Opening Ceremony
2019, Cairo - Egypt
The
2019 Africa Cup of Nations
, known as the
Total
2019 Africa Cup of Nations
, is the 32nd edition of the biennial international men's
football
championship of Africa. Opening Ceremony of the African Cup of Nations in Egypt. The AFCON is the 3rd biggest football competition around the world, gathering the best of African Football viewed by 300 millions pax.
For this AFCON 2019,
Circo de Bakuza
Roshan Soomarchun
and
Blink Experience
wanted to raise the bar and create a new standard and a ceremony people will talk about. It was the 1st full 360 video mapping ever made for a football event. We created a full Video content of 12 minutes that we project on all the scenic element (3 giants Pyramid, Carpet, Performers).
An artistic performance where history was mixed with technology, bringing to the world an extraordinary and poetic experience.
I was a part of the content creation team in Superbien Paris for this Award winning international Event which also broadcasted live all over the world.
The Show also won BeaWorld's Peoples choice award and 2nd in Best Sports Event category
Role: Art Directior / Motion Designer
Client:
Confederation of African Football
(CAF)
Agency: Circo de Bakuza
Design Studio: Superbien
Lead Motion Designer: Jean Pierre Sastre
Motion Design: Paulin Gerard, Joshua Catalano
Lead Art Director: Rémi Winterhalter
Project Manager: Caroline Gunther
Project Cordinator: Ombeline Vautelet
Documentation Video Editing: Jonathan Mascaro
Venue: Cairo International Stadium
Production: Blink Experience
Show director: Julien Pateau
Technical Crew: PRG
Choreographer: Tatiana Mirikou
Music: Start Rec
Pyrotechnic: Grand Final
Light Design: Concept K
---
For its 32nd edition, the Africa Cup of Nations was held in Egypt and wanted to take its opening ceremony to the next level.
In addition to celebrating the competition and the competing teams, the goal was also to produce an international show that put the host country, the cradle of global civilisation, in the spotlight from three different perspectives: rich cultural heritage, future technologies and the new generation.
This was achieved with a multi-sensory spectacle combining a mix of technologies: mapping, video content, pyrotechnics, a light show and live performance. An immersive experience broadcast live around the globe.

The studio achieved this ambitious creative brief, demonstrating its inimitable savoir-faire by producing a projection surface of exceptional dimensions. Beyond the total pitch area, our playing field encompassed three pyramids, the largest of which rose 20 metres high, four statues over 6 metres tall, three extra-large LED screens along the pitch and a fourth screen above the stands.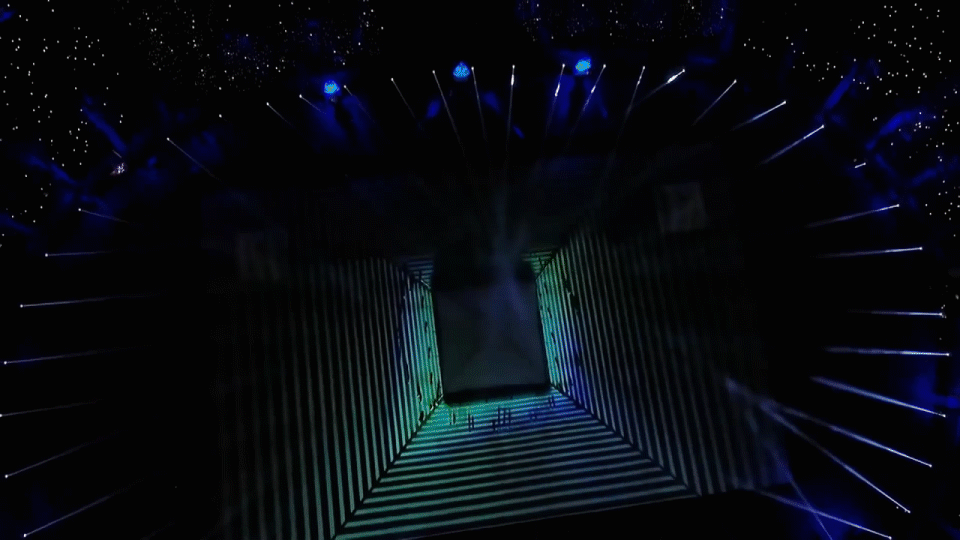 ---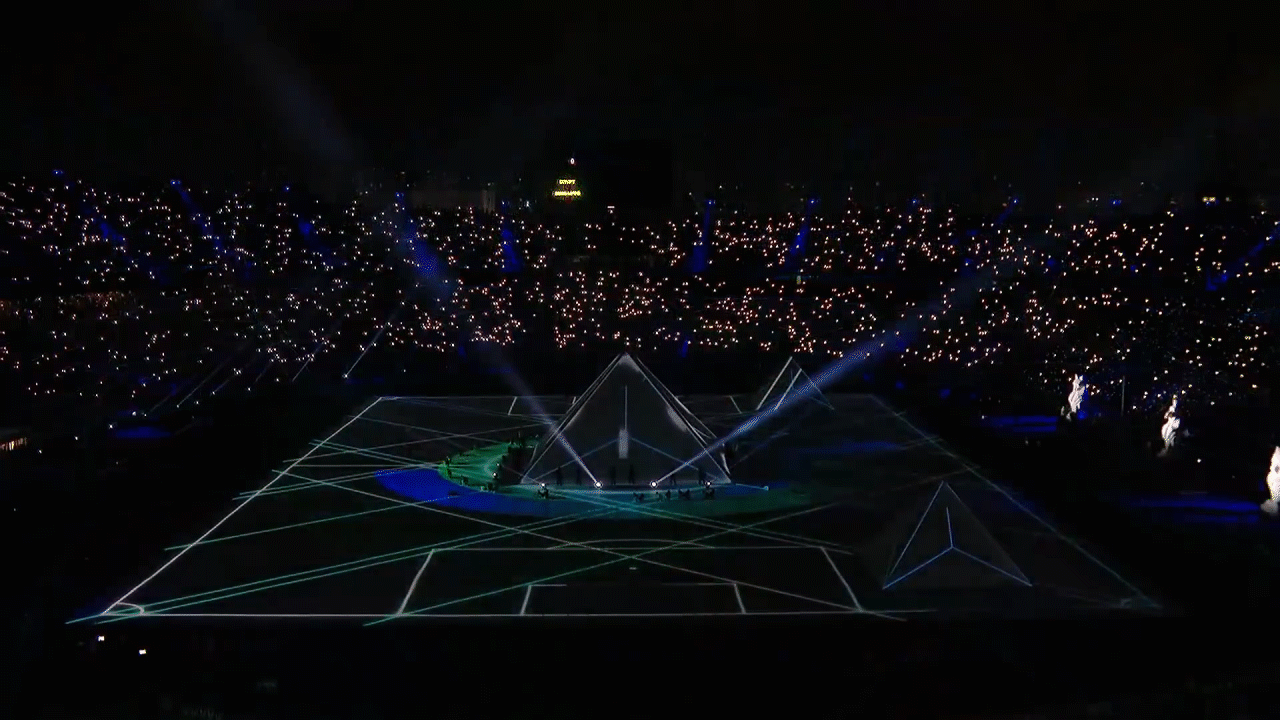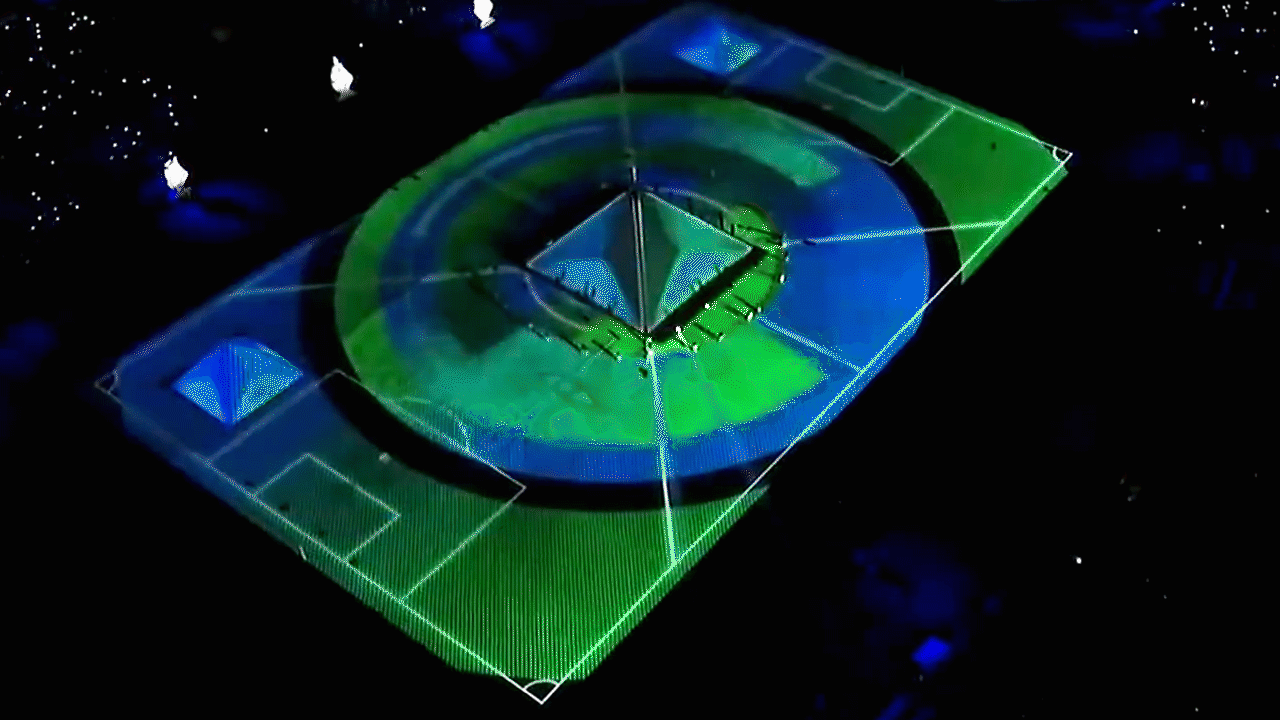 ---
Art of Winning
-2018, City of Dreams Macau - China

Art of winning is another really exciting project that I participated in with an amazing team at Superbien, Paris. I made the visuals for a live orchestra performance during a private dinner at the City Of Dreams in Macau, June 2018.

City of Dreams is one of the most important casino hotels in Macau, China. They organized this private event for their most important 300 guests and we created visuals for this unique event. During the event there were interactive games, a degustation experience and musical performances in between. I made the visuals for all the musical performances, performed by an amazing orchestra conducted by Thomas Roussel and, as well as some other visuals for the general identitiy of the event.


Role: Motion design
Design Studio: Superbien Paris
Project manager: Caroline Gunther
Motion design: Morgan Beauvais
Production & design : Bureau Betak
Local executive production : Activation Events
Venue : City Of Dreams, Macau
Client : Melco Resorts & Entertainment
Pictures : Benoit Florençon

---
Screen Set up >>>
The Screen setup consists of one main screen, four screens located on top of the orchestra in a square shape and 25 smaller screens located in different places all around the hall invluding th whole ceiling. We have tried to create a continious emerging feeling around the spectators. The immersive screen set up with an amazing set up for lights allowed us to maintain wholeness visuals while using live feed during the event including scorebords for the interactive games.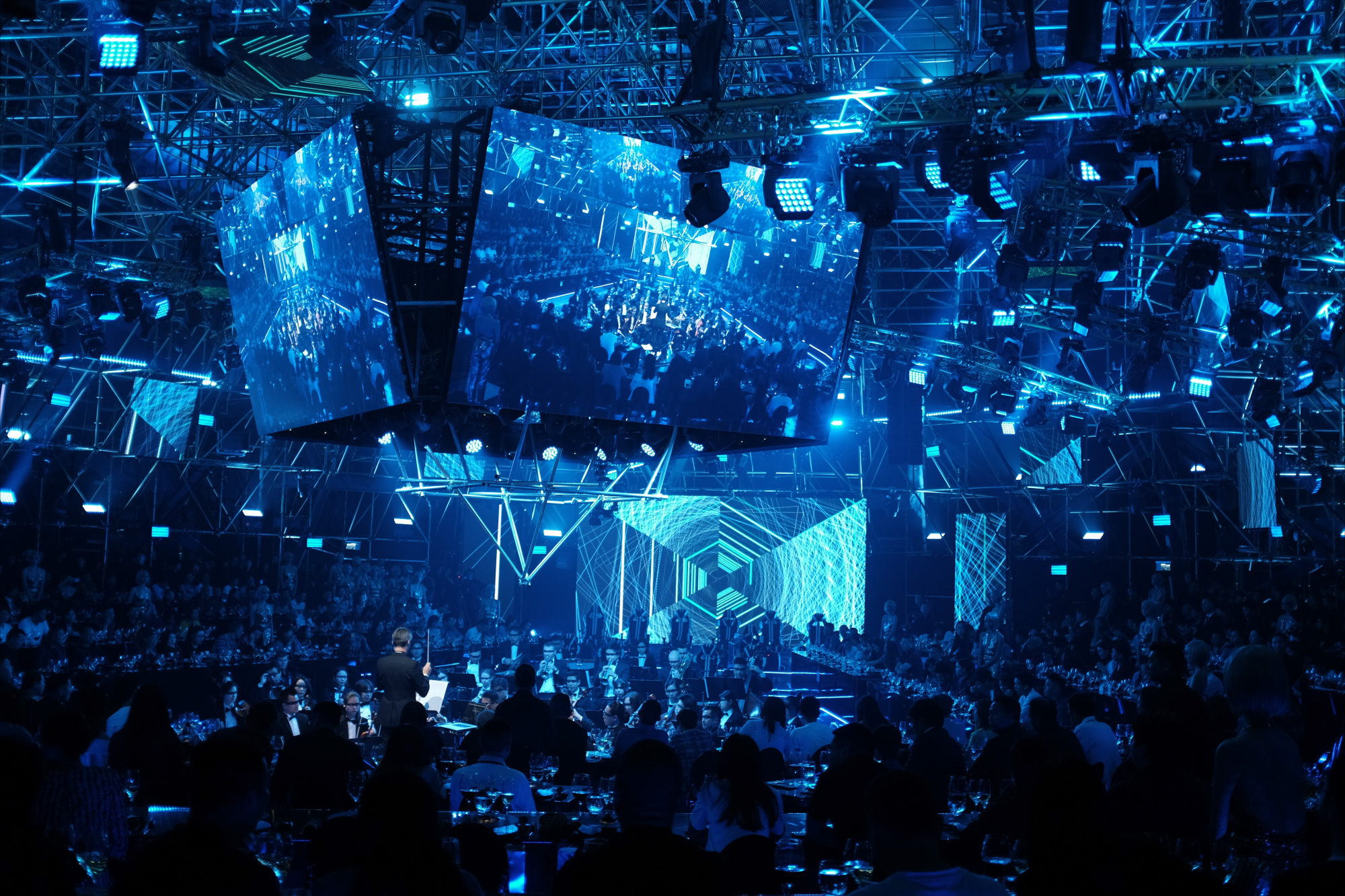 ---
Concept Design >>
I have created different concepts for each piece that orchestra performed. I have designed the visuals in order to be in a balance of "musical and rythmic", "high tech and technologic" and in an ambient feeling for not to bother spectators with tiring movements. Here are some images from creation process...


The Secret of the Great Pyramid,
30th Anniversary of Louvre Pyramides
2019, Paris - France
"The secret of the great pyramid" is a large scale public art installation made by French Photography artist JR, for the 30th Anniversary of Louvre Pyramides .
The idea was showing the foundations of the Pyramid buried for millenaries to "become aware of how big Leoh Ming Pei's masterpiece is". The only problem was the anamorphosis work can be seen from a place not opened to visitors… 2 giant screens set in the Cour Napoléon to follow the installation live by the spectators.
I made the 3d projection of the Anamorphic image on the architectureal structure in digital environment and mapping for print set up as a part of a team in Superbien Paris. We lazer scanned the "Cour Napoléon" and created a 3d model for us to be able to create the printing set up for each individual surface on the area.
Named The Secret of the Great Pyramid, the anamorphic image was made from 2,000 stickers surrounding Pritzker Prize-winning architect
IM Pei
's glass building, making it appear to project out from a white excavated crater.
At 17,000-square-meters, it was
French street artist JR
's largest collage to date.
Role: 3d projection mapping
Client: JR
Design Studio: Superbien
3d projection, 3d modeling: Maks Loriot
Print setup: Camille Pajot
Project Manager: Agnés Bosment
Venue: Cour Napoléon , Louvre Museum
Documentation Photography: JR,
---
The anamorphic image was working just one angle which was on top of the middle point of the museum facing the Pyramids. A camera has been located there and made live feed to two giant LED screens located on the site. with the live feed spectators also could see themselves on top of the image.