11th Kırmızı Awards
- June 2014, Zorlu PSM Istanbul - Turkey
Introduced in 2003, Hürriyet's Kırmızı (Red) annual awards are handed out to recognize and reward success on the part of advertisers, agencies, and individuals involved in the advertising industry and also to encourage creativity in press advertising. This was the 11th Kırmızı (Red) advertising awards at Zorlu PSM İstanbul Turkey. I worked with CPM İstanbul for the creative process and stage design.
Role: Art direction, Ident design, Motion design
Client: Hürriyet / Tempus
Agency: CPM Istanbul

Sound design and Music: Alp Çoksoyluer
Stage design: Doğuş Bitecik
Motion design: Deniz Kader (NOHlab) , Fehmican Gözüm
Lighting design and technician: Kayhan Koşar
Photography: Engin Irız
Venue: Zorlu Center PSM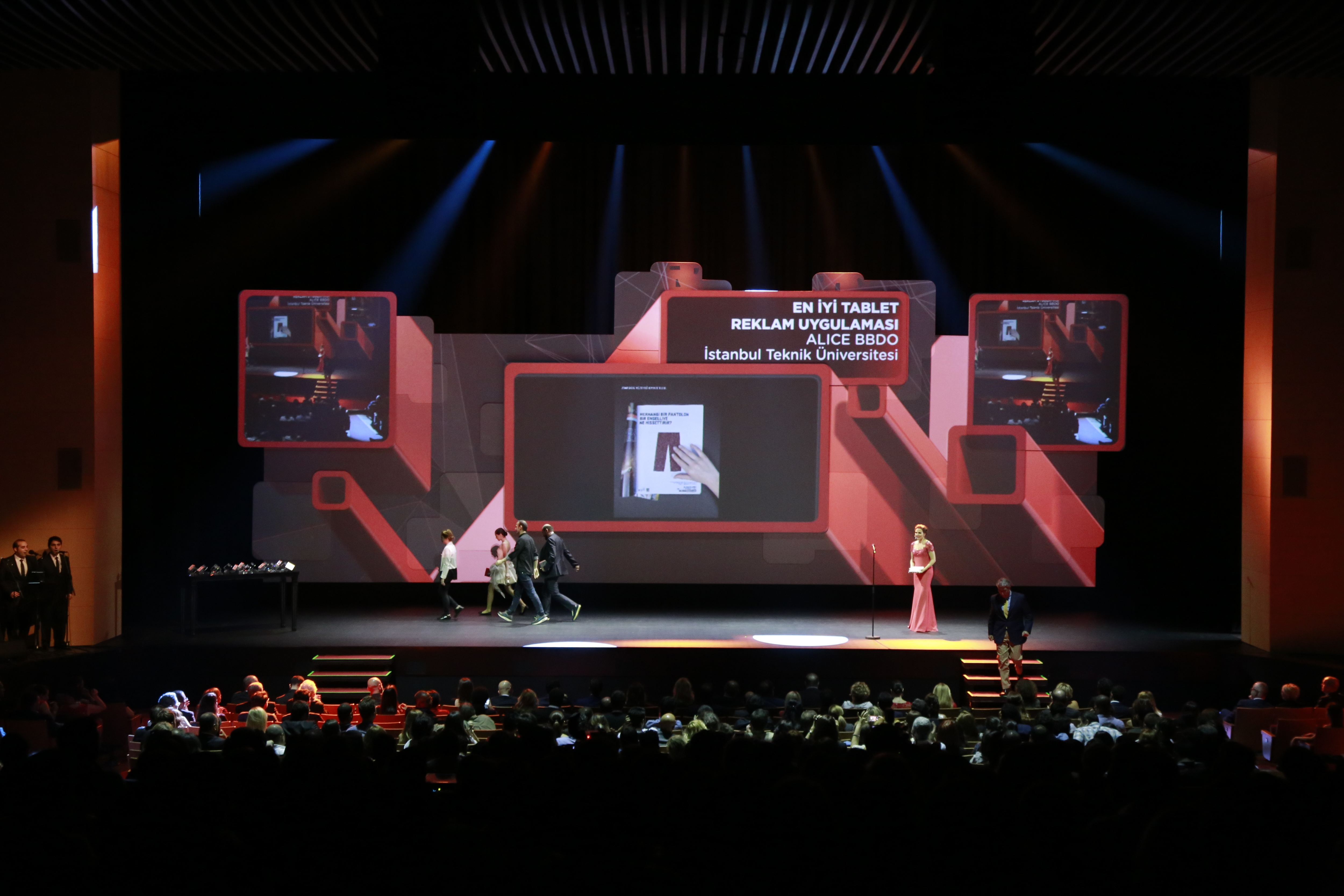 ---
---
Ident design >>
I made a layer based system in order to create combinations between them and maintain variety in the visuals throughout the 2+ hour event and for over 50 categories of awards. I created 6 different transition animations and 6 different background animations, each consisting of two layers with alpha channels, creating a numerous number of possibilities. We had three main screens showing the category and award winner name, an image of the award winning work, and the live feed screens.